17th LACCEI International Multi-Conference for Engineering, Education, and Technology
"Industry, Innovation, and Infrastructure for Sustainable Cities and Communities"
Convention Center, Montego bAY, jAMAICA July 24 – 26, 2019
Indexed by Scopus
Important Dates: Registration 5th stage available until the first day of the event
Paper Session Program (Final Version Published July 16, 2019):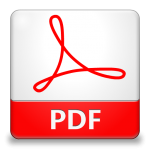 Final_Program_July_16_LACCEI2019
If your paper does not appear in the preliminary program and you have completed your registration and payment please contact: submit@laccei.org. All the authors with accepted papers should complete their registration and payments before June 15th in order to be scheduled in the LACCEI 2019 final program.
The LACCEI conference accepts papers written in English, Spanish, Portuguese and French. All accepted and presented papers are published in the proceedings with ISSN, ISBN. Full papers undergo double-blind review, and if accepted and presented, are published with DOI, and processed for evaluation by Scopus and other indexes. While Work in Progress submissions undergo single-blind review, are presented as posters and published in the conference proceedings. Submissions to the student paper competition undergo single-blind review. The top 10 finalists compete in a technical presentation and are published with DOI and submitted for indexation. The winner receives an all expense paid trip and registration to compete in the global competition.
2019 LACCEI Active member Institutions receive registration benefits.
Technical tracks
Engineering Education
Accreditation, Assessment and Globalization of Engineering
Dual Degree, Certificate Programs and University Management
Enhancing Undergraduate Education and Curriculum Improvement
Recruitment, Retention, Diversity, Outreach Programs & Entrepreneurship
Technology for Teaching and Learning, E-learning and Distance Education
Engineering Research and Practice
Biotechnology, Bioinformatics and Nanotechnology
Energy, Water and Sustainable Engineering
Engineering Design, Engineering Materials and Engineering Innovation
Engineering Infrastructure, Construction Engineering, Logistics and Transportation
Information Technology, Technology Management, Ethics, Technology and Society
Project Management, Service Engineering, Production Engineering and Product Life Management
Software Engineering, Telecommunications, Cyber-security and Computational tools
Banner Picture by Panorama_Montego_Bay.jpg: Trevor Cameron derivative work: Inkey [CC BY 2.0 ], via Wikimedia Commons